Hear The Children's Cry – A Member of the Global Missing Children Network
HEAR THE CHILDREN'S CRY
The Eyes, Ears and Voice of Jamaica's Children
Hear the Children's Cry is a voluntary organization providing urgently needed services for children and young people, many of whom face daunting odds and severe social and economic challenges.. Established in 2002, we combine vigorous, high profile advocacy with practical programmes for children, families and youth.
It established its multifaceted Missing Children's Support Programme in April 2009, with continuing support from Jamaica Yellow Pages.
Major Initiatives/Achievements by Hear
The Children's Cry
Hosting a National Mini-Summit on Sexual Violence Against Children (2006)
Spearheading the Ananda Alert Rapid Response to Reports of Missing Children (2009)
Hosting a two week Sensitization Programme for Professionals Across Jamaica Working with Children/Missing Children (2011)
Hosting an islandwide Missing Children's Stakeholders' Consultation (2015)
Launching the National Missing Children's Awareness Week (2015)
Being the first Caribbean organization to become a member of the International Centre for Missing & Exploited Children (ICMEC) (2015)
Publication of the e-newsletter The Children's Voice
Co-hosting, in partnership with the ICMEC & Facebook, a Specialised Interactive Workshop for Law Enforcement on 'Investigative & Preventive Response to Missing
Children' (2016)
Follow up on various Stakeholders' Special Training
Ongoing Research & Documentation
Ongoing Family Counseling
Positive behaviour change in children counseled
Press Releases/Social Media outreach on critical issues.
National Press Conferences – major coverage
Raising national awareness
Launching a critical School's Safety Programme
School Safety Programme reached 235,000 children in 92 schools 2002 – 2020
Parenting Workshops sensitized 35,000 2002 – 2020
Our Safety Outreaches, which have been face-to-face up to the time of the COVID-19 Lockdown, are now continuing virtually, through Social Media and online Webinars.
Designing and implementing a successful Prevent a Dropout Pilot Project for secondary schools
National Youth Help Project – Employment opportunities for at-risk youth
National Youth Help Project featured on Scotiabank's "The Teller" on TVJ
Schools' Recycling Competition in Kingston (30 schools)
Schools' Directory Competition in Kingston (35 schools)
Our Mission
To serve as the voice of Jamaica's children in the advocacy required to keep the concerns and interests of children at the forefront of Jamaican life.
To engage in public education activities that promote and involve children and their parents/guardians.
To facilitate and encourage children to speak for themselves on issues they deem important, and for their rights to be enforced and respected.
Our Vision
Our fervent vision is of a Jamaica in which all children are protected from physical, sexual, mental and spiritual abuse, by the promoting, preserving and defending of their well being and wholesome family life, through Christ centered principles.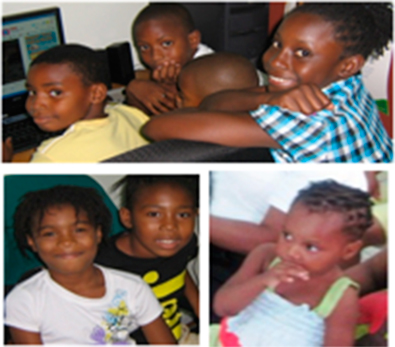 Photo Gallery
View our various activities and programmes conducted by our organization.